Just as an update, checked this afternoon & the boxes have now been removed from that corner.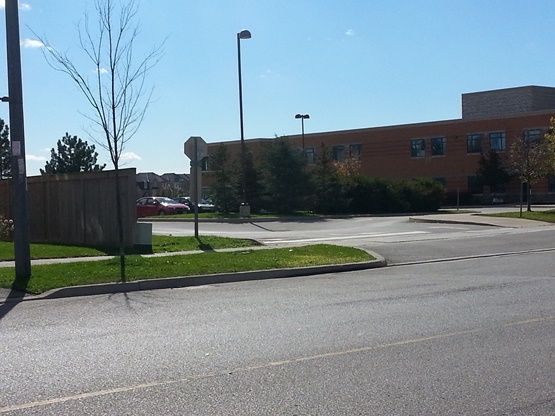 As for the strip of unpaved road. My first call had gone to voicemail, second call I spoke with someone at Country Homes who said they had now contacted the site manager and notified them of the situation by Rolph Terrace. They said to check back with them in about a week, but I think I'll give another call in 2 days if I see no change.
The office number for Country Homes is (905)851-6616 if anyone would like to join in and voice your concerns to the developer as well. The developer is NOT Country Homes, but seeing as how they would rather relay the message to the developer for me
rather than
put me in touch with them directly, this is the most direct way to get a hold of the people responsible for the unpaved strip of road.