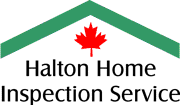 The power of technology helps us help you.
Our cutting edge Infra-Red technology gives us, and you, the power to see what no one else can see.
Halton Home Inspection Service is one of the few inspection services in Canada that has invested in expensive and advanced Forward Looking Infra Red, (FLIR) technology to enhance our Home Inspection Services.
We now use our FLIR b50 Infra-Red Camera, pictured above, to locate hidden defects, leaks, water damage, missing insulation*, electrical defects, and other potential problems in your home.
When problems like moisture are found with the b50 camera, we will use it to take an Infra-Red image and a regular digital image of the area where the problem is. We will then produce, and e-mail you a PDF FLIR Report showing both images with a description of the issue. This will give you solid documentation to provide to your builder.
Please note that during our Warranty Inspections we currently scan 1st floor ceilings for water damage and moisture from 2nd floor bathrooms that is normally invisible to us. We will scan electrical panels if we suspect a problem and check for insulation issues when possible* in areas where we suspect problems.
* Missing insulation can only be detected when the outdoor temperature is well below or above the indoor temperature.
Everything is not always as it seems.
Below - is an image of a covered HVAC vent in a new home. No doubt about it, a lazy tile installer did not take the time to cut the tile(s) for a floor register. Oh heck,,, maybe it was Friday afternoon.
Below - are Infra Red images of a few small second floor ceiling leaks from the roof. Small leaks like this can cause the most damage because they can go un-noticed for a long time.
Below - Missing caulking at this front balcony door threshold has allowed water into the home. Identified in the Infra Red image by the darker stain on the rug at the base of the door that is only visible with Infra Red.
Below - now isn't that a nice warm master bathroom floor. The light coloured strips indicate that the floor is properly heated.
For additional information, or to book your inspection, please feel free to call - Andy Shaw - 905 876 4761
http://www.haltoninspections.com